We love our clients! Hear what they're saying…
Andrea is amazing! I was overwhelmed with a bathroom remodel when I contacted her. She not only helped me focus but also assisted me with beautiful, practical selections. Andrea is calm, confident and extremely professional. I have worked with other designers but none that have the attention to detail that Andrea has. She explained the remodel process thoroughly and answered all of my questions in a timely manner. I strongly recommend Andrea for any design project. You will not be disappointed. I certainly will be contacting her when I start another project!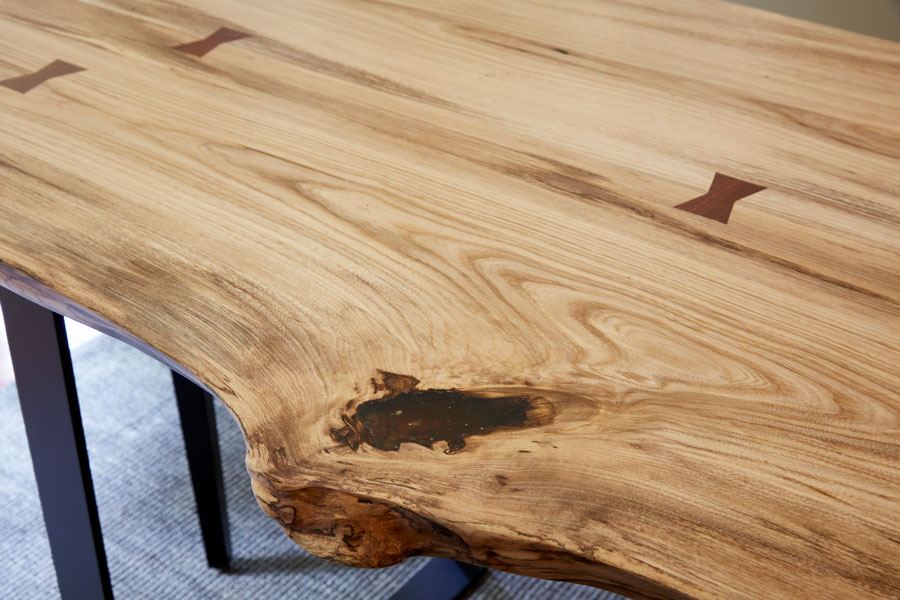 When starting our whole-house renovation, it quickly became clear just how much work goes into the design of a remodel. We hired Andrea to help with the interior design and soon realized how much value she added to the overall project. She not only took the lead on interior selections, she also helped us with selections of materials for the exterior of the house, ensuring that everything worked together. She worked closely with my husband and I, as well as our contractor, to make sure that everything came together and that the final design met our vision. The success of our project was largely due to Andrea's support and direction. I could not have imagined doing it without her. I have loved working with her and would highly recommend her.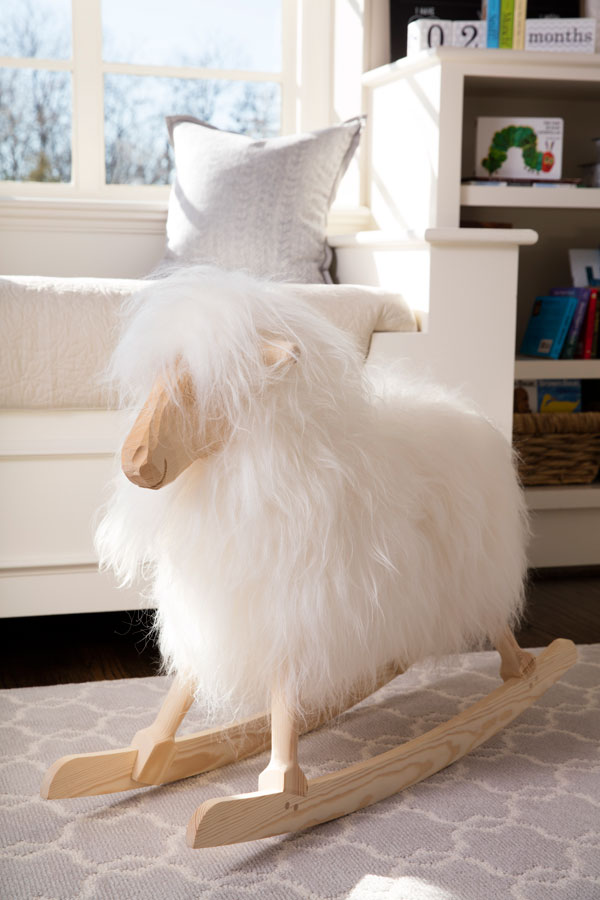 We worked with Andrea on a major kitchen renovation. She was friendly and responsive throughout the entire process and helped us get our dream kitchen. My husband and I are pretty far apart on aesthetics, but somehow she took our input and turned it into a cohesive design that felt true to both us and to our 1929 row house. Our contractors appreciated her attention to detail, which made their jobs much easier and prevented unnecessary snags along the way. We'll definitely go back to her when we're ready for our next big project.
Andrea made custom valances for my master bedroom and bathroom. She was extremely knowledgeable and never pressured us to make the sale. I would definitely hire her again.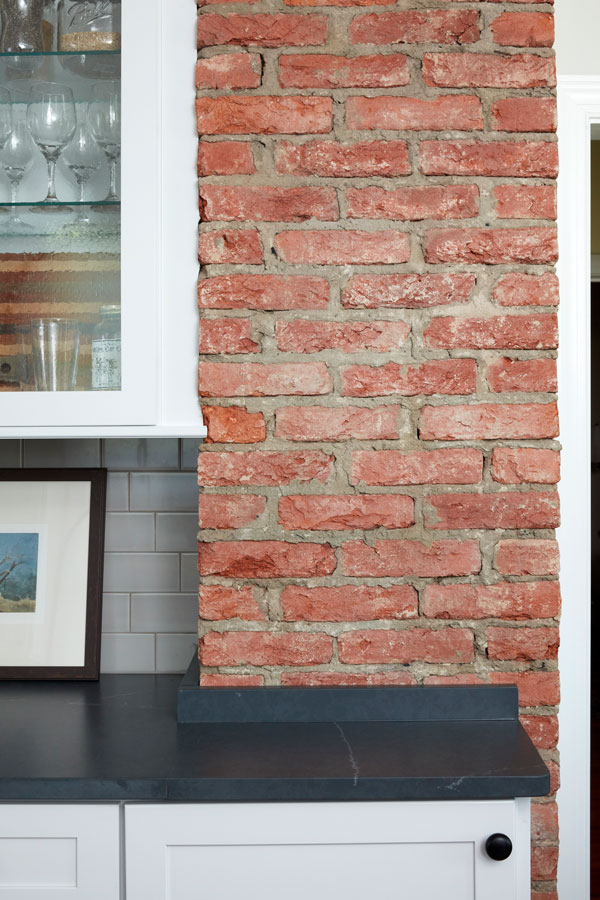 Andrea and her team were very professional, punctual and courteous. She patiently listened to our wants and needs and with her own beautiful touch, transformed our house into a home. We went through several designers before finding Andrea and now there's no one else we would let decorate our home!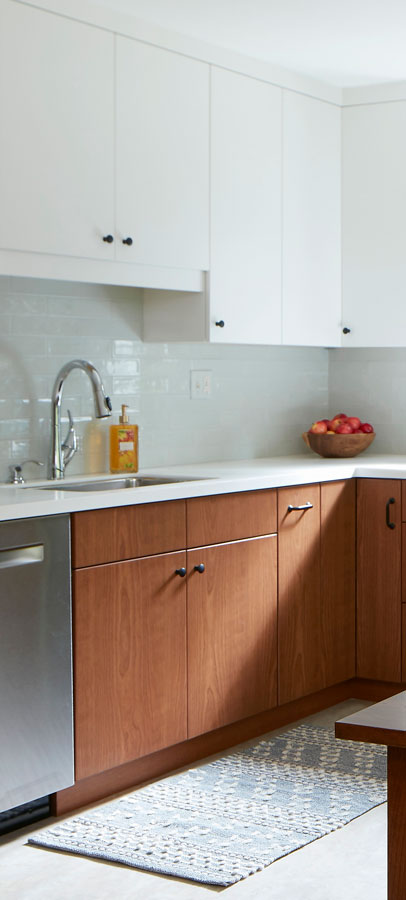 My husband and I consulted with Andrea to solve various design dilemmas with our new-build home plans. She was incredibly helpful in providing creative ways to work with our space and our budget. She gave us great options and helped us make decisions we had no idea how to make before our consultation. Andrea was everything I wanted in a designer. Highly recommended!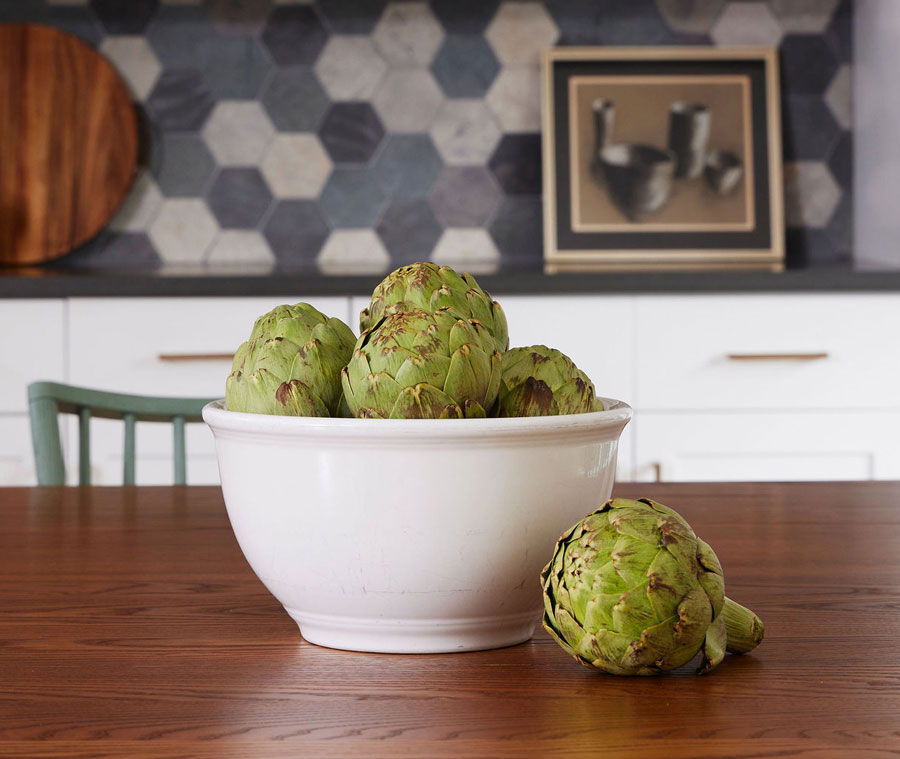 Andrea listened to my must-haves in my challenging kitchen update and with that in mind completely designed a balanced, functional, and beautiful space. The materials and style of my new cabinets and fixtures are an excellent match with the rest of my home. From my initial contact with Andrea through to the project completion I was kept informed. I was confident that Andrea and her staff would be on top of my project and, as expected, it was completed within the estimated time frame. I highly recommend A. Lynn Design.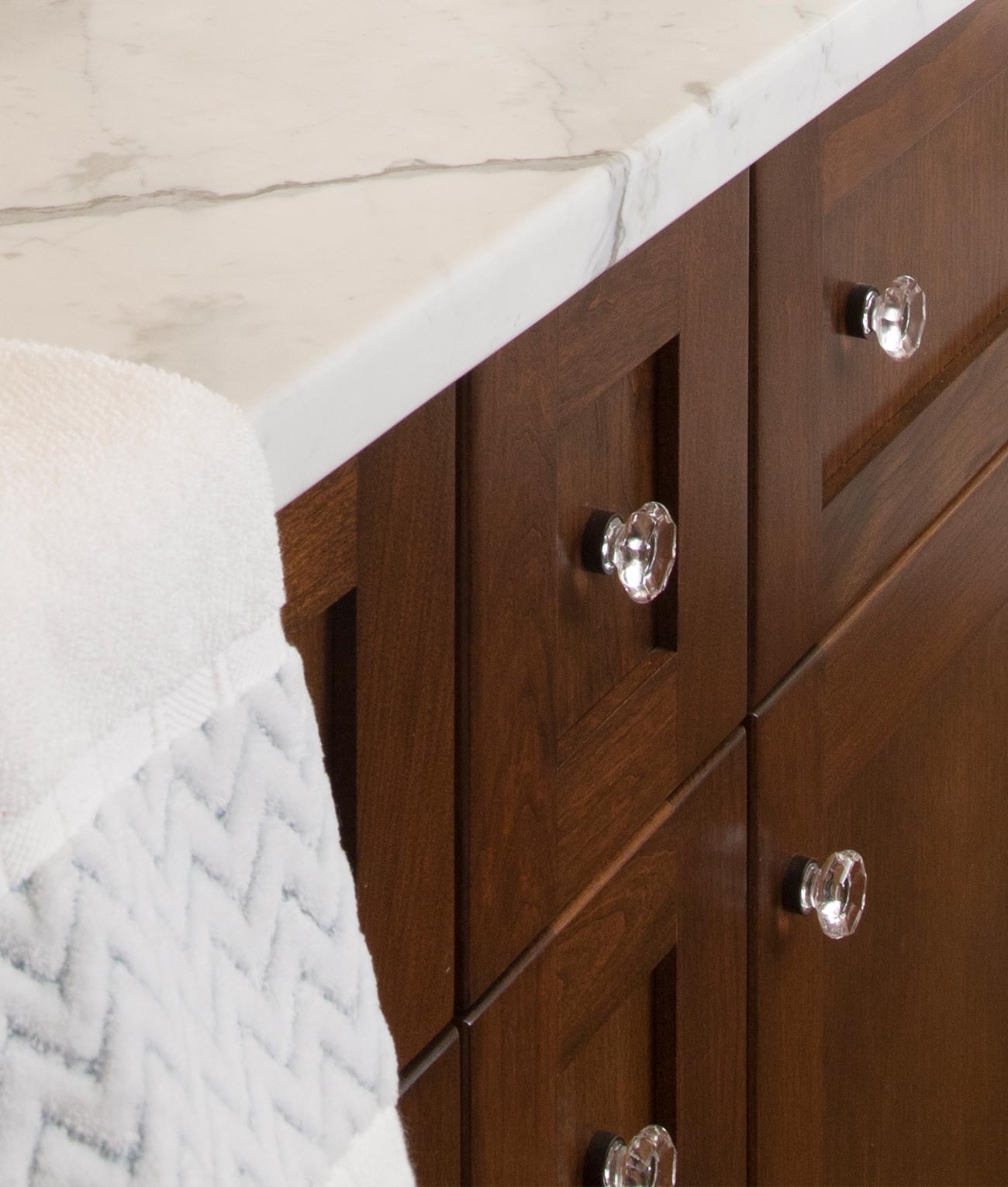 When my wife and I decided it was time to remodel our 25-year-old kitchen, I was very skeptical about spending the extra money for a designer. Now, after going through this process and seeing what goes into a full kitchen renovation, I couldn't imagine doing it without Andrea by our side. Her knowledge and expertise proved to be invaluable. On top of the beautiful and functional kitchen that Andrea created, she was able to save us a considerable amount of money that more than covered the cost of her services. My wife and I are absolutely thrilled with our new kitchen and we owe it to Andrea for helping to make it a reality.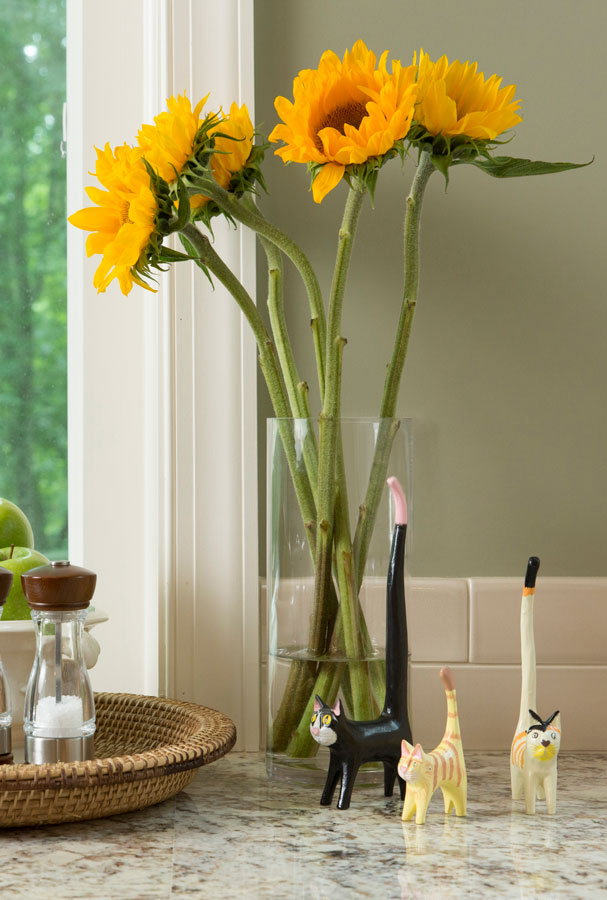 Over and over again, we have returned to A. Lynn Design for her valuable advice. Andrea listens, she hears and she transforms your ideas into a beautiful, functional space. From a kitchen remodel, to a master bath upgrade, to a new basement in-law apartment, Andrea's sense of space, colors and textures have guided our decision-making along our remodeling adventures and have proven to be incredibly helpful. We highly recommend working with her!

I contacted Andrea for an initial consultation at the start of a study remodel. She helped solidify the layout, provided function and decorating/color options and even gave me a tutorial on general cabinet pricing and finishes. To top it all off, she made a trip with me to the cabinet seller's showroom.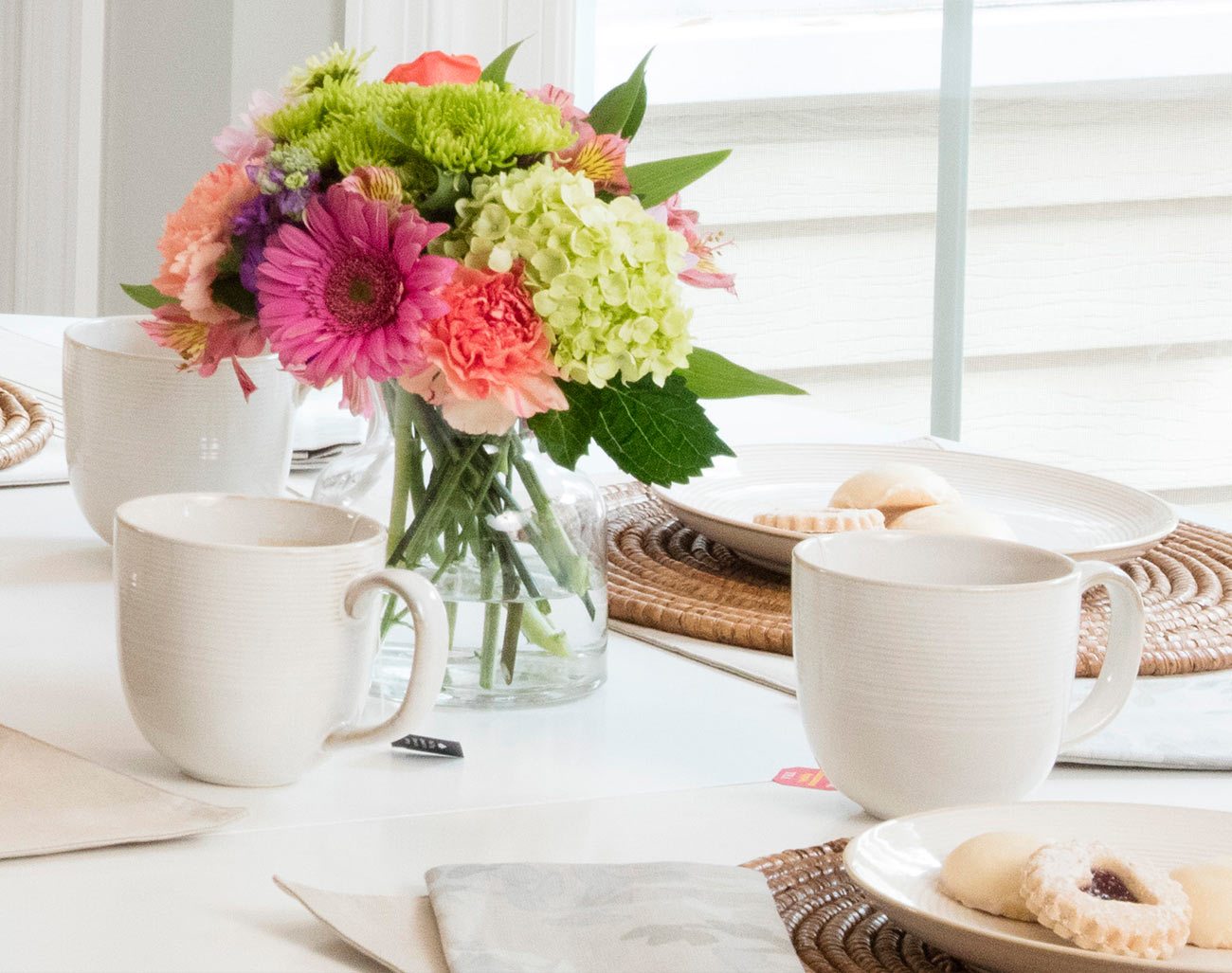 Andrea responded to our request for help in choosing wall colors and accents for our kitchen remodeling project in a most professional manner. Her prompt response in scheduling an on-site visit to our home made us feel that we had made the right choice in working with a designer. Her expertise with color choices and patience with our concerns helped us to move forward with the kitchen colors as well as the foyer and mudroom. She actually helped us to coordinate all three rooms, which put the final touches on this project.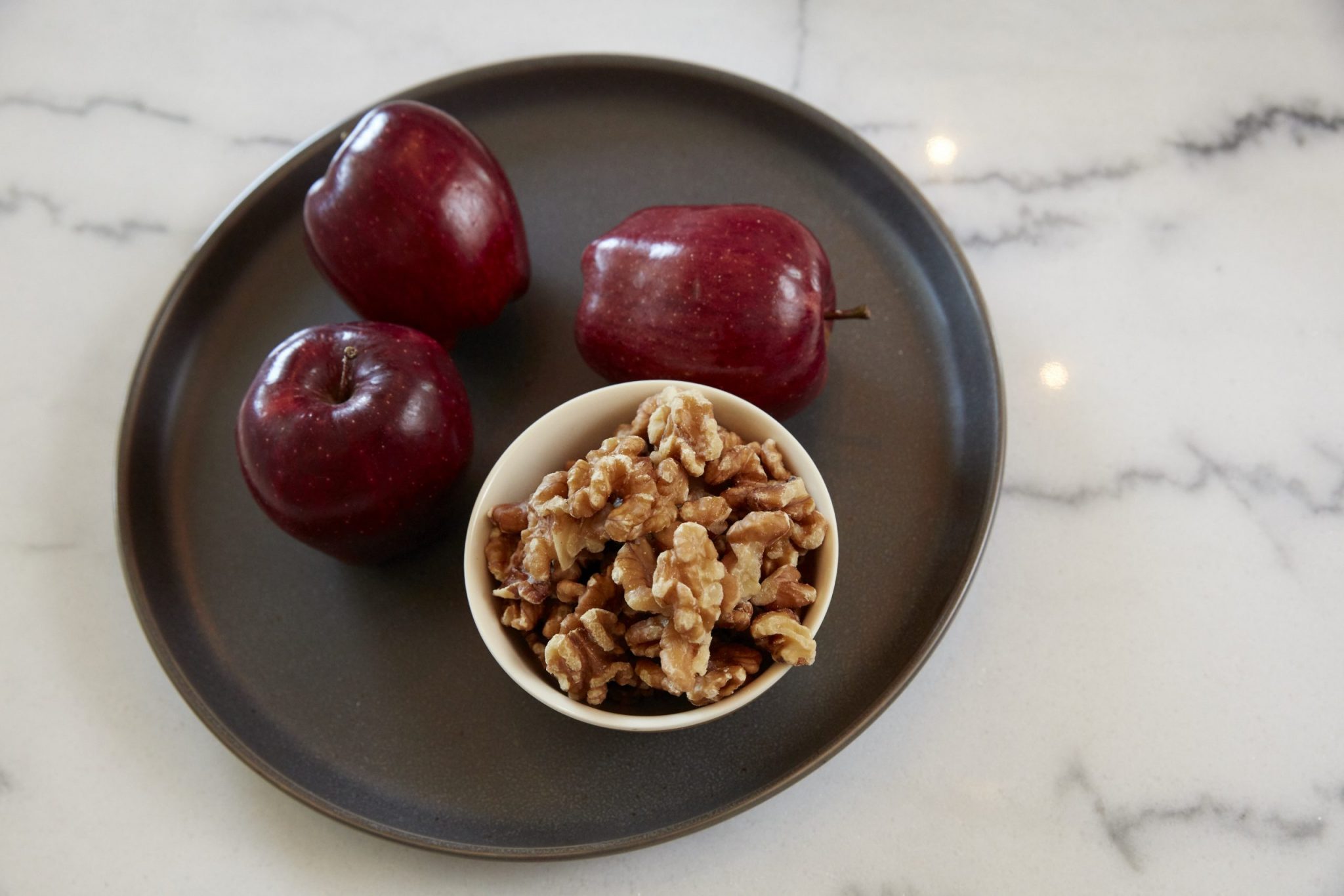 I consulted with Andrea to give my ranch-style home a fresh new look from the street. The facelift included rebuilding the front porch, adding a walkway, light fixtures, and door, and selecting the colors for the porch, house trim, shutters, door, and new roof. Andrea's contractors were precise and completed the project on time without complication. I couldn't be happier with the results.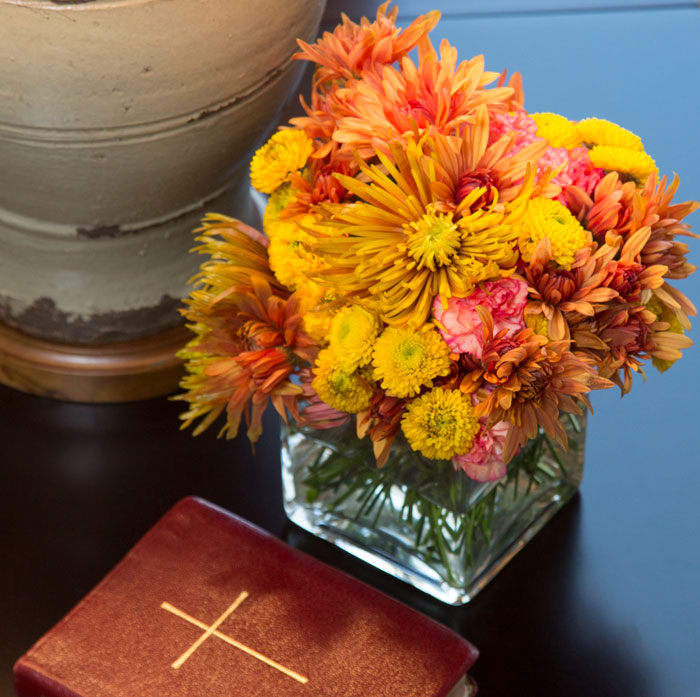 Andrea helped us with a number of remodeling projects. Not only is she able to bring incredible ideas to the table and tune into our tastes, she catches things that we never thought about in the design. She is also meticulous at coordinating a number of moving pieces/projects. Beyond her professionalism, she is a calm and patient person—just what is needed as we are often frenetic with very busy lives. She's just great!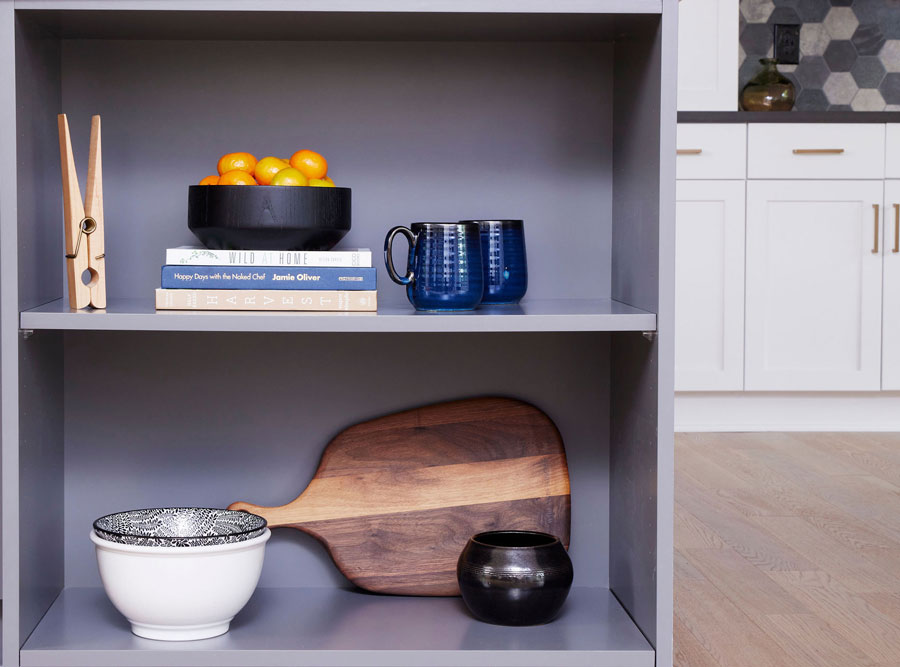 Our first project with Andrea was selecting fabrics, paint colors, and a furniture layout—all centered around a piece of art I had selected for my home office. That project went so well that we then worked with her to plan a kitchen makeover. Andrea gives her attention to even the smallest details in the selection of flooring, backsplash tile and design, window treatments, and accessories. Our family room is next! We are thrilled to have found such a talented and dedicated designer!
We made the best decision to contact A. Lynn Design before proceeding with our kitchen update. Andrea was a skilled communicator. She listened attentively, offered suggestions, and calmly helped us navigate decisions. Thanks to Andrea and her design skills, we have a great plan for an updated kitchen that is within our budget. I look forward to working with Andrea on more projects in the future.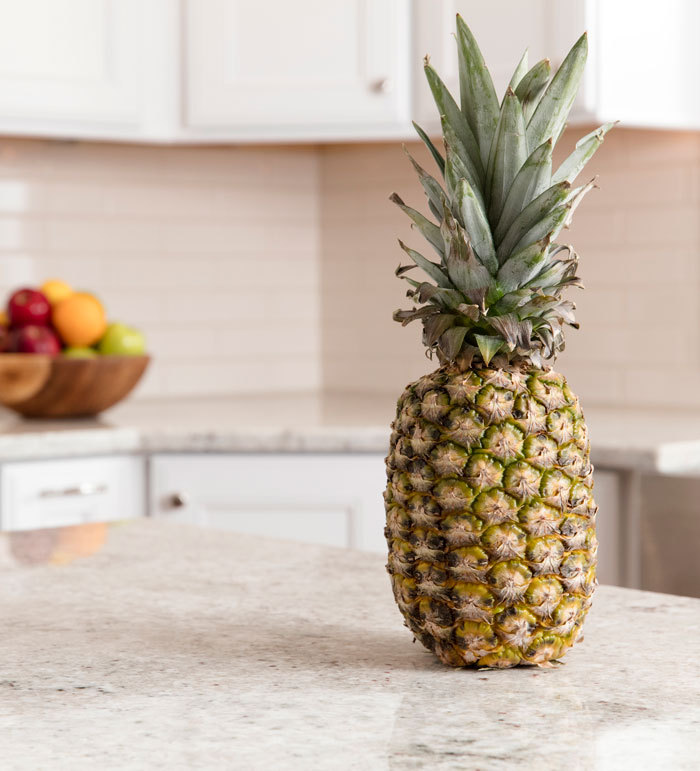 Andrea has completed multiple projects for me. She worked with our contractor who commented that she was one of the most organized designers he had met. I can't recommend her enough and look forward to our next project together. If I had my way (and means), she would immediately be re-doing my whole house!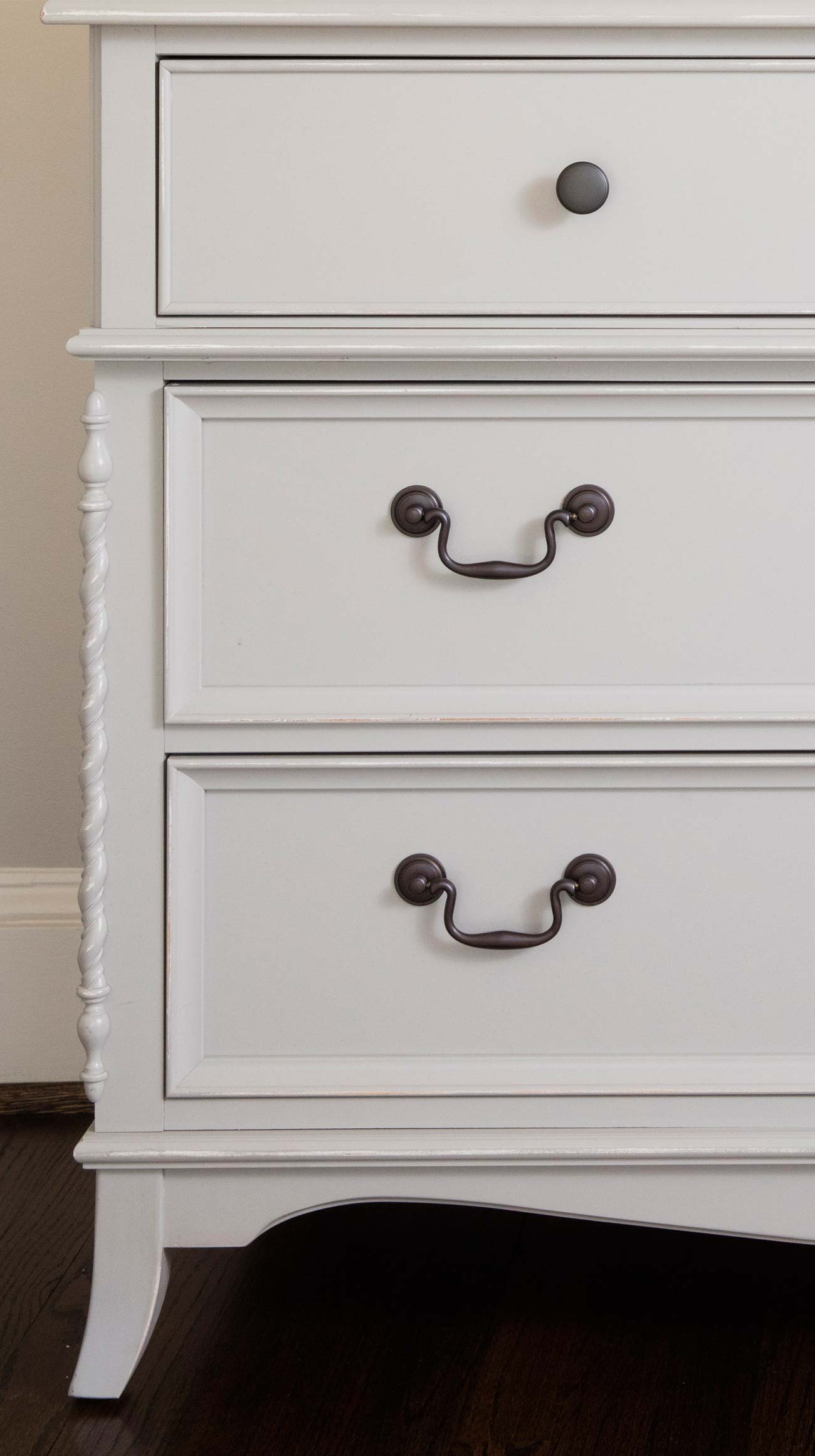 I hired Andrea to help me choose colors for my kitchen remodel. She listened to my ideas and also gave suggestions for the overall kitchen design. It was reassuring to have a designer's eye on my plans and I am going to feel much more confident ordering my cabinets now.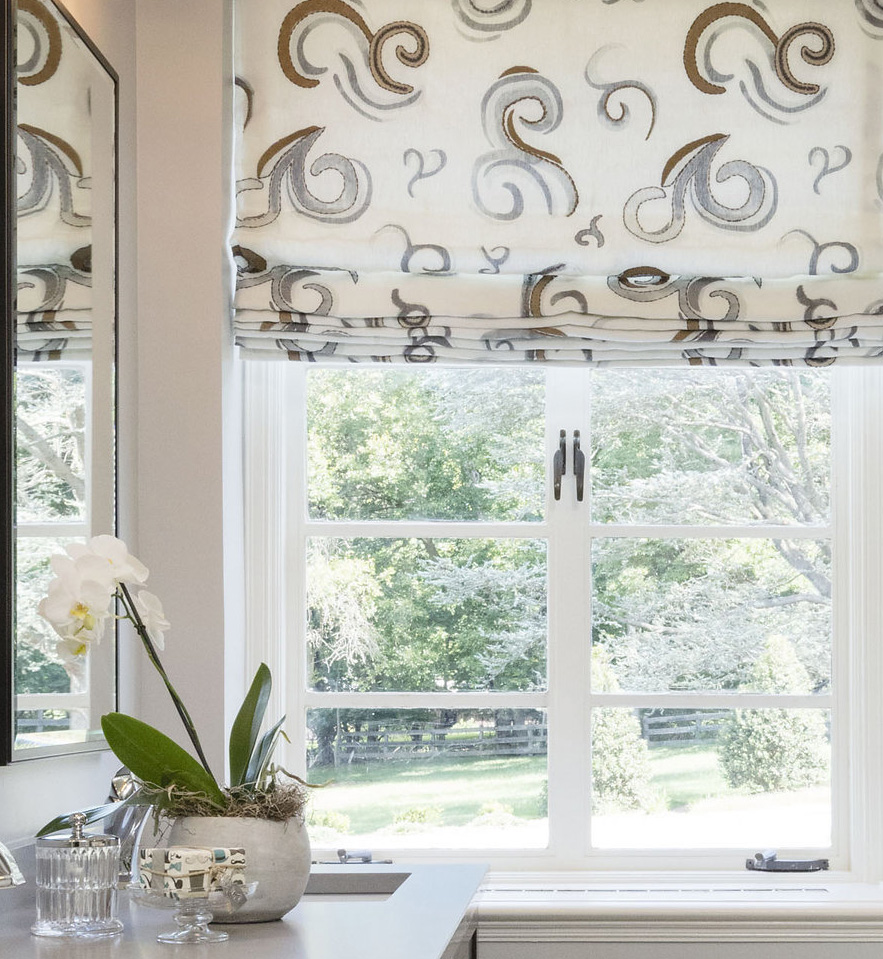 From our initial consultation through the completion of our project, Andrea was attentive to both my husband's and my taste in decor. The end result of her work truly reflects what we both hoped to see in our home. Andrea's organization, frequent communication, and attention to detail made our experience fun as well as fulfilling. We felt that she really listened to our taste in design while guiding us to make design choices we never would have thought of on our own. We absolutely love our finished living room and dining room spaces. We will definitely use her again for future home decorating projects.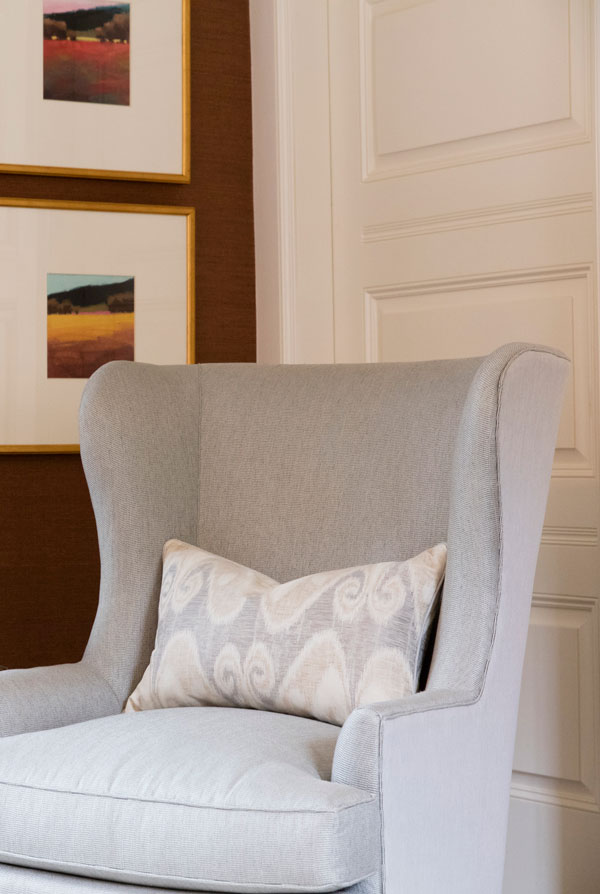 I've been working with Andrea for over 4 years on various projects in my home. Each project is beautiful, and we just planned the next one. She knows what I like and always comes prepared with samples, ideas, and her bag so my dog can sit in it!  I would highly recommend her and her company.