Our Mission
We create comfortable and timeless living environments that nurture family connection and individual fulfillment.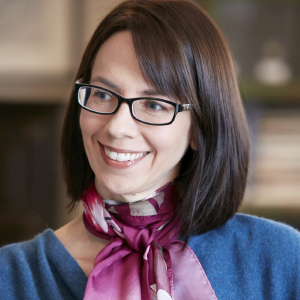 "More than choosing the right colors and furnishings, my job is about listening. Learning how you live is the first step in creating personal spaces that are both functional and authentic."
Andrea Lynn Orndorff  /  Owner and Interior Designer
Andrea Lynn Orndorff
Owner and Principal Designer
Andrea has a soulful connection to all things house and home. Her enduring designs are firmly rooted in tradition yet are fresh and appealing to today's modern families. 
For more than a decade, Andrea's professional expertise, relaxed demeanor and calm direction have helped clients realize their dreams of beautiful, livable spaces that make a house a true home.
After earning degrees in history, business, and education at Towson University, Andrea studied interior design at the Maryland Institute College of Art. As a Howard County Public School teacher for many years, Andrea developed her soft skills, including listening with empathy, communicating complex ideas simply, and responding calmly and effectively to any challenge.
When not designing in the studio or visiting a project worksite, Andrea enjoys spending time with family and relaxing with coffee and good eats around town in historic St. Michaels. She has a soft spot for rescue dogs and can talk about (and demonstrate) the merits of classical Pilates incessantly.
"More than choosing the right colors and furnishings, my job is about listening. Learning how you live is the first step in creating personal spaces that are both functional and authentic."