A. Lynn Design is a residential interior design company in the Baltimore area. We help nice people discover their signature style and bring serenity and a welcoming sense of coziness to their home.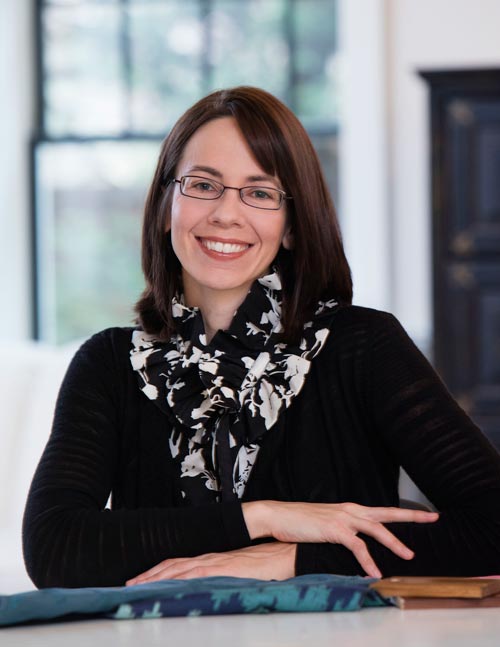 Hello, I'm Andrea.
Everyday, I help people envision their home's potential and get them excited about finally making a change. This is wonderfully rewarding.
Renovate and decorate with assurance and peace of mind
Experience the power of uplifting, inspiring spaces
A home that makes you feel good sparks more smiles and deeper laughter. It encourages more invites to gather with family and friends. At the end of an active day, a finished home that speaks to your soul allows you to relax and recharge. We will help you get there.
Cut through the clutter
We know getting started can feel challenging. But with access to so many great sources of design inspiration from HGTV to Instagram, why does planning a project feel so daunting? First, there are too many darn choices out there! It's overwhelming. A designer's role is to cut through the clutter of design possibilities and narrow down the choices to only those that fit you and your home perfectly.
Enjoy the process
If you're stuck with a stalled design mission, let us help. Whether you're embarking on a kitchen or bath remodel or decorating a family room with new furnishings and personal touches, we want you to enjoy the process AND fall in love with the finished result.
We're on your side
What about the cost? Implementing a design plan is a serious investment in your lifestyle. It's not like shopping for a new suit or a refrigerator. It's more like shopping for a new car. You will be purchasing dozens, perhaps a hundred items to complete a space. We are experts at helping you determine the price tag of your dream interior. And we support you in making comfortable choices about where to invest and where to save.
Construction is yucky!
Does this sound like something you're thinking? No one enjoys the disruption that a renovation can have on daily life as big changes are underway. Eliminating all construction woes is unlikely, but we can ease you through them. From recommending quality contractors with proven integrity and performance to observing job-site progress while you're at work, we're on your side faithfully attending to the details that make life a little easier.